Activists, some say Anarchists, occupied this church when the parishioners were locked out by the church and held the space long enough to draw major media attention to the situation. The church reamains opperational. I'm very proud to have played my part in this drama.
There is another film currently being produced about this "occupation"
but Shake the Devil Off seems to have done a really good job of putting all into historical context.
History of St. Augustine Church
St. Augustine Church, built by free black people with slave labour in 1841, was the first place of worship where slaves, free people of color and whites sat side by side in prayer. It is a highly significant symbol for the African-American community in America.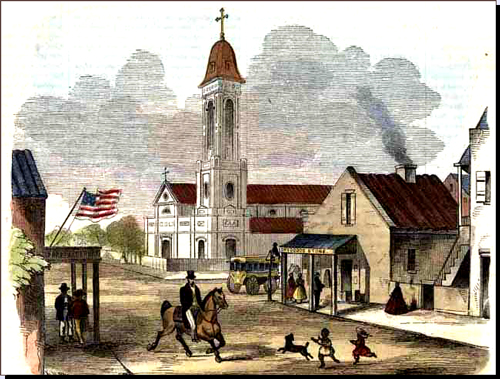 Saint Augustine church - New Orleans, Louisiana, 1870